Add a little FUN to your Group
People learn best when they're having fun.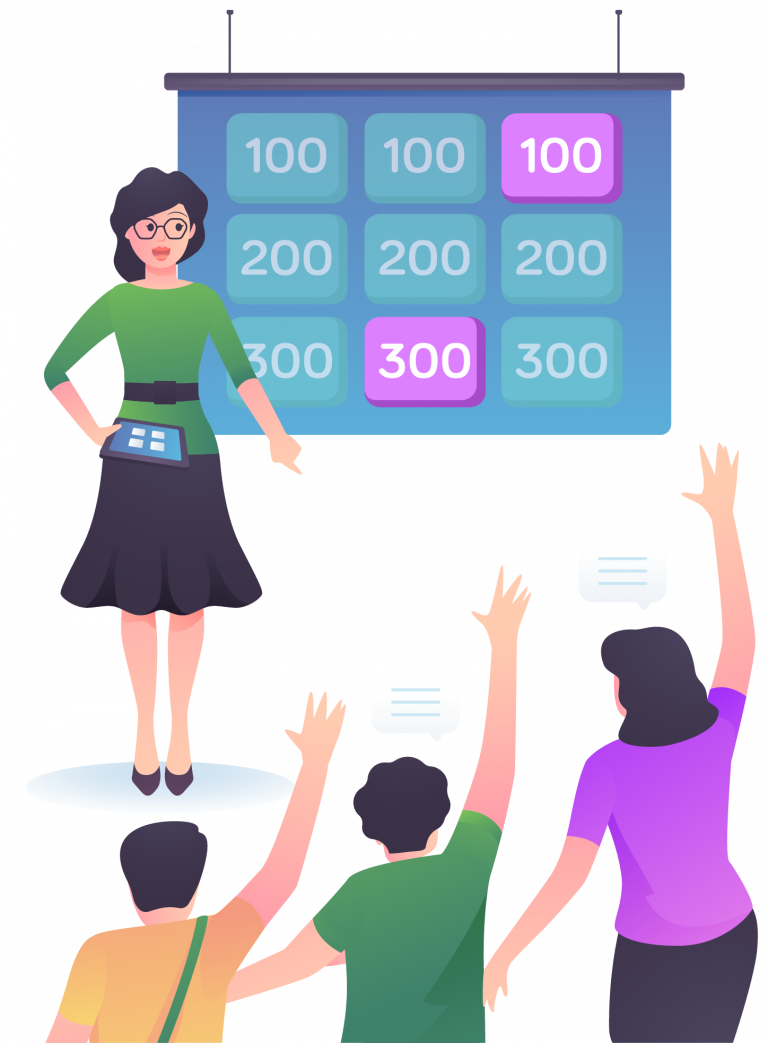 TriviaMaker works great
for Virtual or
In-Person
5 Different Game Styles To Choose From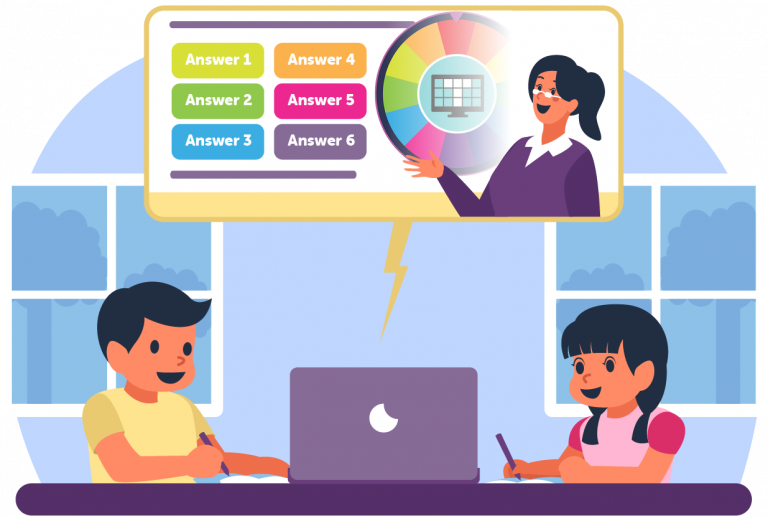 Make your virtual / remote classroom more engaging
A fun way to introduce or review content that student will LOVE

More options than basic multiple choice games (GRID, WHEEL, etc)

Students don't need to sign in or download anything or use a second device

100's of pre-made games to choose from

Simply create a game and share your screen, then engage your students like a gameshow host!

Want TriviaMaker for your entire school?
Talk to your Principle or District Admin about getting TriviaMaker for all the teachers in your organization.
Try out one of these games made by other teachers
Want to make a trivia game to teach your students or employees?
Create and Edit on Your Phone, Tablet, or Computer.
Talk With Us About Your Corporate Game Needs
Due to the Covid-19 crisis, we're offering special discounted pricing for a limited time.
This is a special offer to help teachers, businesses, and parents in this tough time.
Purchase a Premium Account to Unlock all of the Features.
"Worked perfectly for our staff training day. People actually paid attention!"
"I use TriviaMaker for test review in my class and the students love it!"
"We use it all the time for Youth Group. We project it on the big screen!"
We give 10% of our profits to help others.
Right now, one of our chosen non-profits is Water Wells for Africa.
Check out this video of our founder helping bring clean water to people in Malawi, Africa.