GRID Style Games - Categories & Points
Grid style games let you create a TV game show experience. Questions are arranged in columns with different categories, and the harder questions are worth more points. 
SAVE 23% at a discounted SALE price of $6.99/month!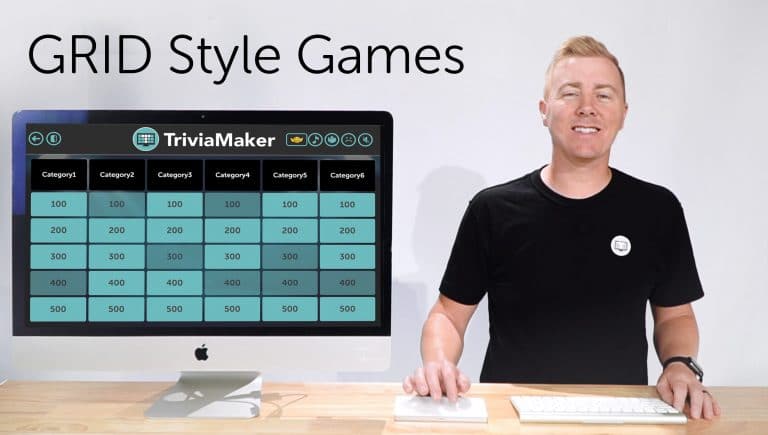 Basic Mode

Presenter Mode

Crowd Mode

Buzz In Mode
Create a Custom Grid-Style Trivia Game and Engage Your Audience
Easily create customized grid-style games in just three simple steps with our platform. First, select the theme that best suits your needs. Then, enter your questions and corresponding answers. Finally, white label the game to give it a professional and personalized touch. With our intuitive process, you can quickly and easily create fun and engaging games that will entertain and challenge your audience.
Celebrate Holidays with Our Collection of Themed Games and Activities
Upgrade Now and Create Quizzes Your Audience Will Love!
Don't settle for boring quizzes that fail to engage your audience. Upgrade to our affordable plans, starting on sale for $6.99 /Month and unlock a range of advanced features and game modes that will make your quizzes truly memorable. Upgrade now and create quizzes that your audience will love.
Get the Help You Need with Our Dedicated Support Team
At TriviaMaker, we understand that sometimes you need a little extra assistance. That's why our support team is available to help you with any questions or technical issues you may encounter. Send us an email at
support@triviamaker.com
or click below to get started.