AI Quiz Maker
By TriviaMaker
Create quizzes, tests, and exams from your existing content without any manual work.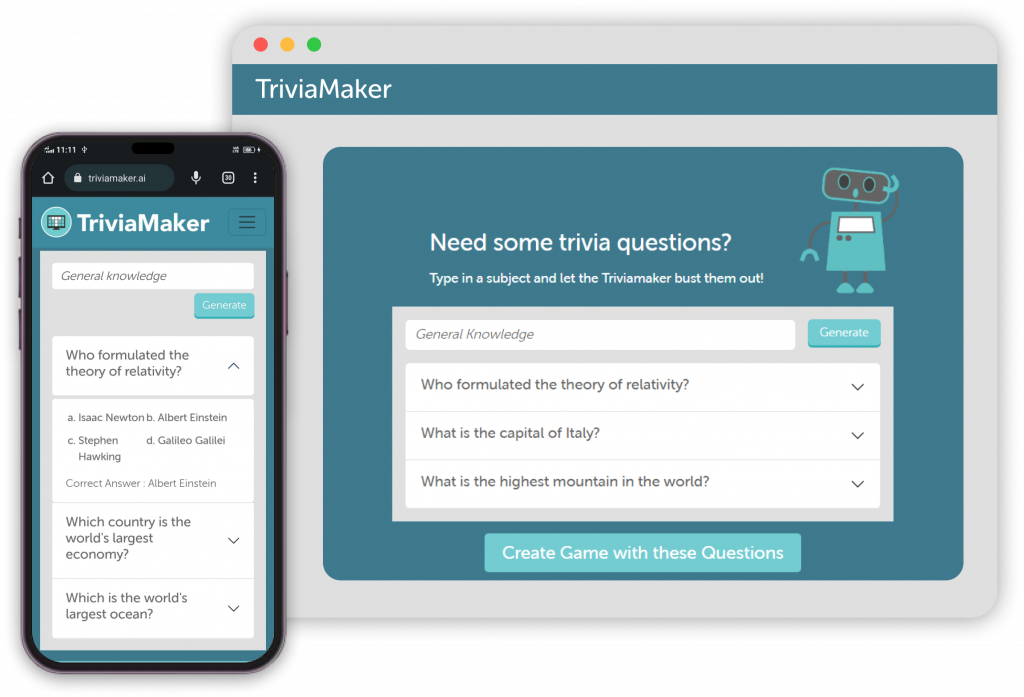 Easily create assessments to measure knowledge and skills, whether you're delivering training, developing courses, or certifying employees.
Use AI to create quizzes, assessments, and exams that are engaging and effective. Save time on content creation and grading, so you can focus on teaching.
Learn more effectively with AI-powered study tools. Get personalized quizzes, flashcards, and notes that help you master the material.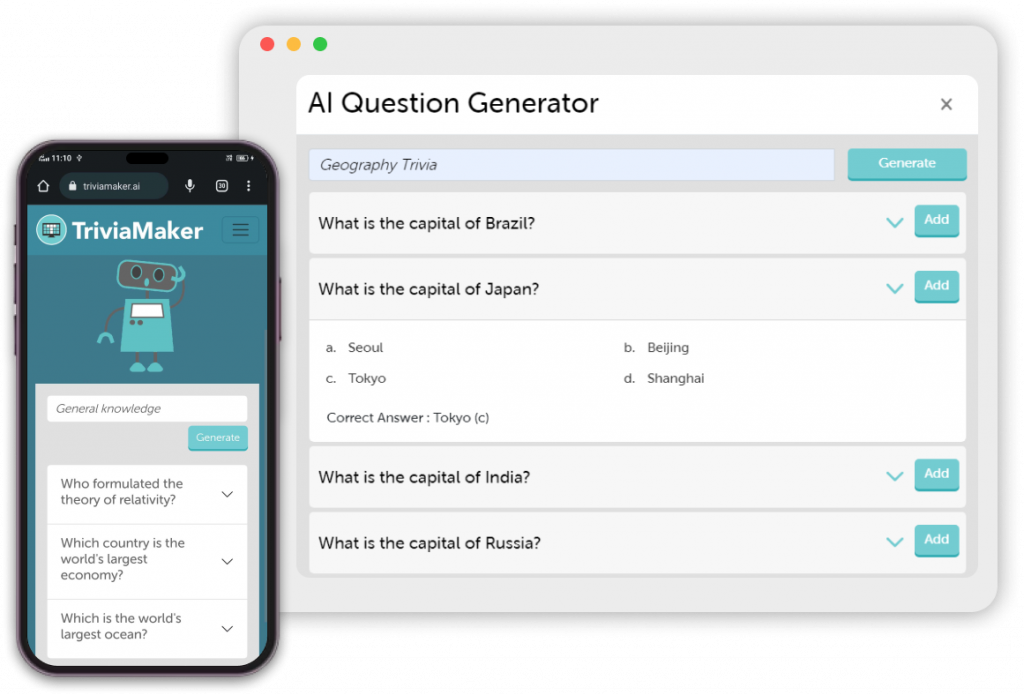 Make quizzes and tests instantly
Use AI to create quizzes, exams, and assessments that are tailored to your specific needs. Save time and effort by automating the process.
AI-Powered. Create a quiz from any content, including answers and explanations.

Multiple question types. Generate questions multiple-choice

Customizable. Customize the settings for your quizzes and exams, such as the time limit and the randomization of questions.
Publish with ease
Easily share quizzes and tests with your team or students to improve engagement and learning.
Share. Share quizzes quickly and easily for anyone to take.
Assign. Assign quizzes to learners and set a deadline and time limit for completion.

Export and Embed. Add quizzes to your website,  to improve user engagement, generate leads, and create custom learning experiences.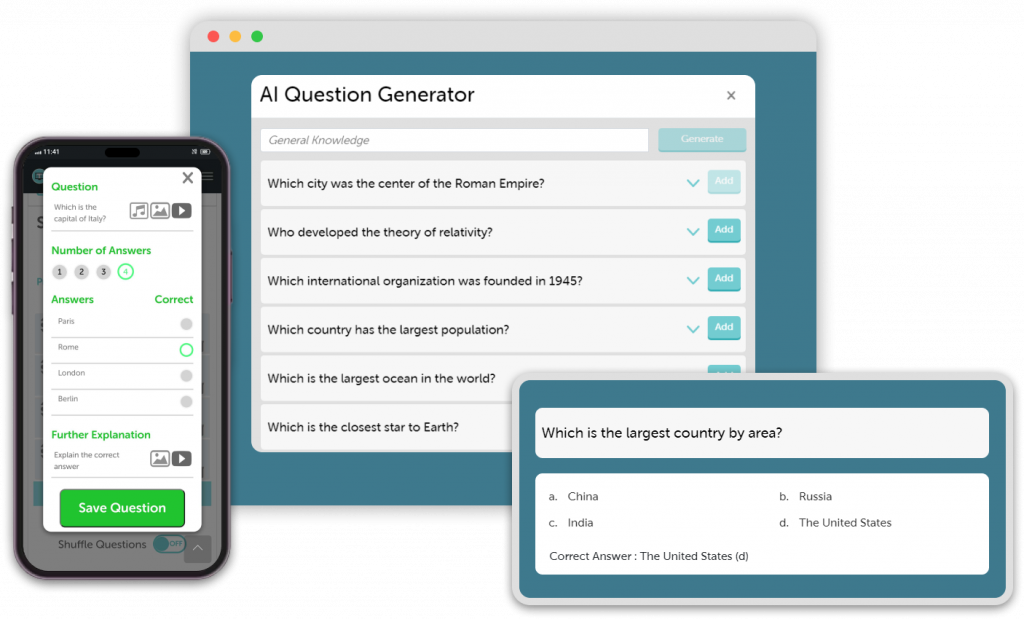 Play Quiz With Participants
Challenge your friends and family and test knowledge.
Select Game Style. Choose the type of game you want to play.
Join Participants. Join the other players who want to play the game.
Play Quiz. Play quiz and test your knowledge.
"Worked perfectly for our staff training day. People actually paid attention!"
"I use TriviaMaker for test review in my class and the students love it!"
"We use it all the time for Youth Group. We project it on the big screen!"
Creating a quiz with our AI question generator is a cinch. Paste in any text. Our AI will analyze the text and generate relevant quiz. Once you have entered your text, click the "Generate" button and TriviaMaker AI will begin generating questions for your quiz. questions for you.
You can create multiple choice questions from ant text. Then click the "create game with this questions" button. By clicking "Add" after you have generated the first question To add additional questions to your quiz, click the "Add" button after you have generated the first set of questions.
While AI is less likely to make factual errors when trained on quality, accurate text, it is still possible for the AI to make mistakes. Like humans, AI is not perfect and 100% accuracy cannot be guaranteed.